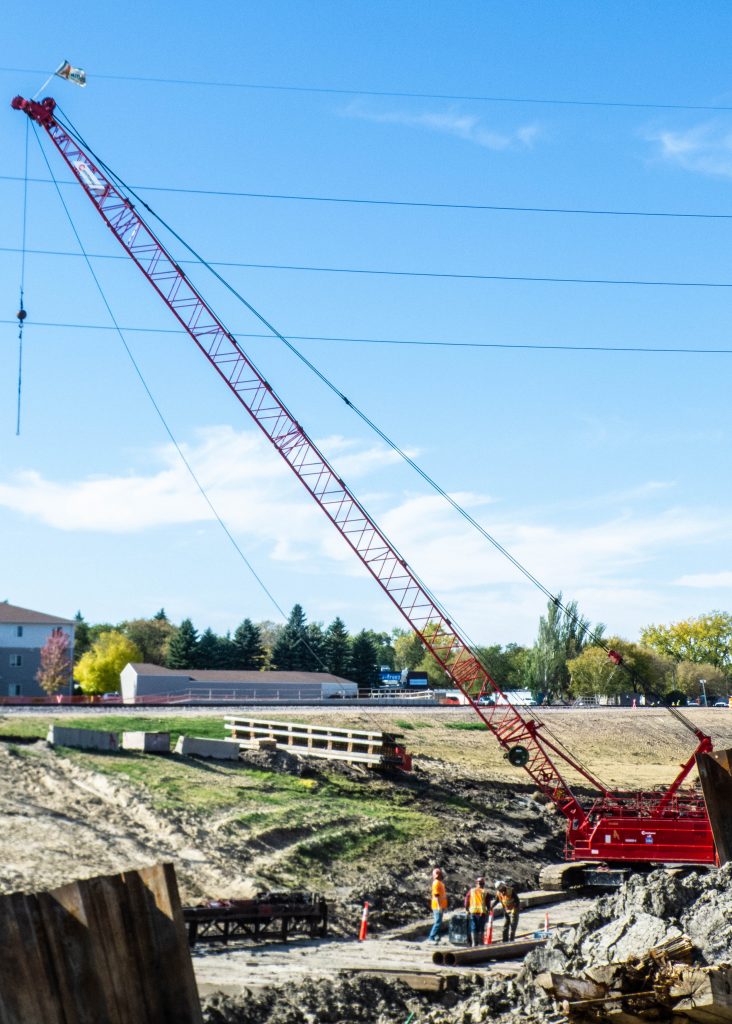 As the first taste of winter sets in, the Moorhead city engineering department reports that the major railroad separation project on 20th and 21st Avenues and Southeast Main is ending the season 58% complete.
While the city and Ames Construction had hoped to complete the $72.9 million project by year's end, the ideal conditions that would have required failed to materialize. Long stretches of rainy weather, combined with the collapse of the slope supporting the temporary track — the shoo-fly — being built to enable BNSF and Otter Tail Valley Railroad trains to bypass the area where three rail bridges will span over the roadway. That collapse in August has set back progress in the area. Overnight work sessions slated for November have now been postponed until next spring.
Regardless, assistant city engineer Tom Trowbridge says the project is 58% complete. By the end of this season's work, he predicts Fourth Avenue south of the high school over to Casey's will be open, easing traffic flow.
The temporary roundabout on Oakway, one block south of MHS, will be modified, with the raised outside bumpers removed to make snow removal easier.
In addition, 19th Avenue east of the Tastee Freez (shown in photo) has been reconfigured and should be complete, improving access for residents of that neighborhood. Photo/Russ Hanson.