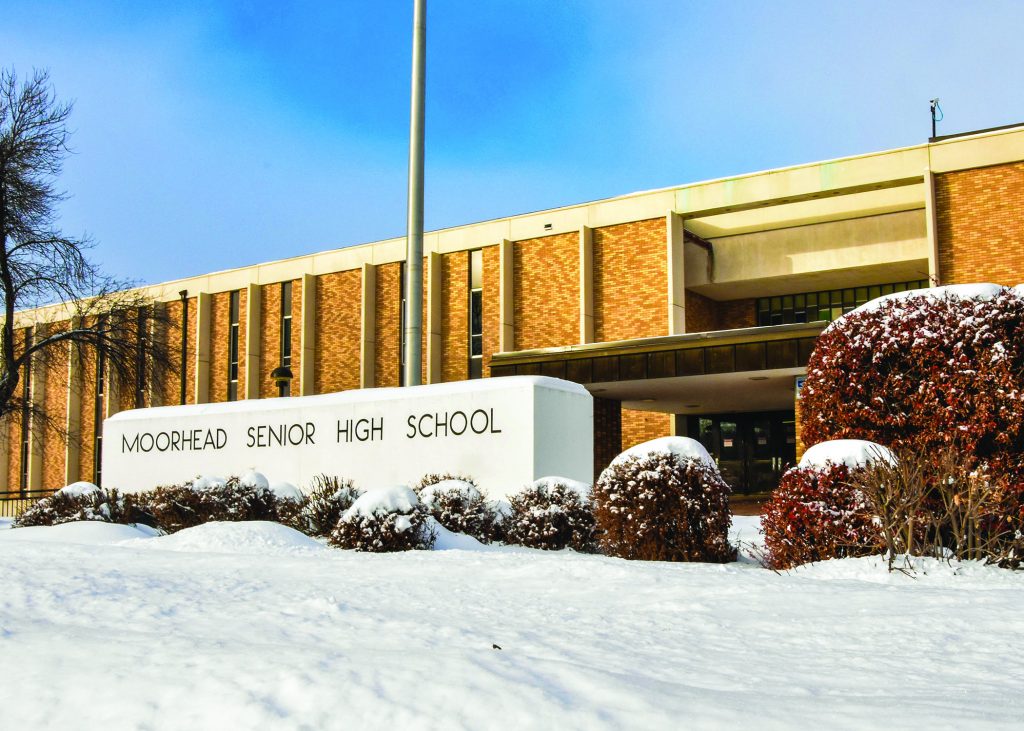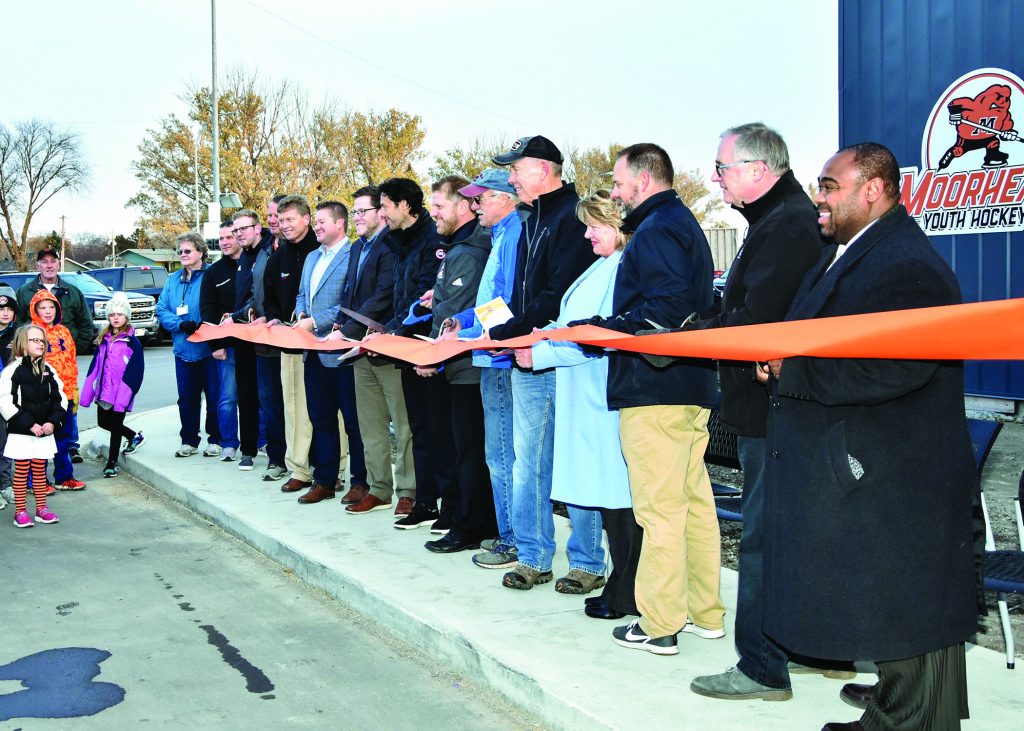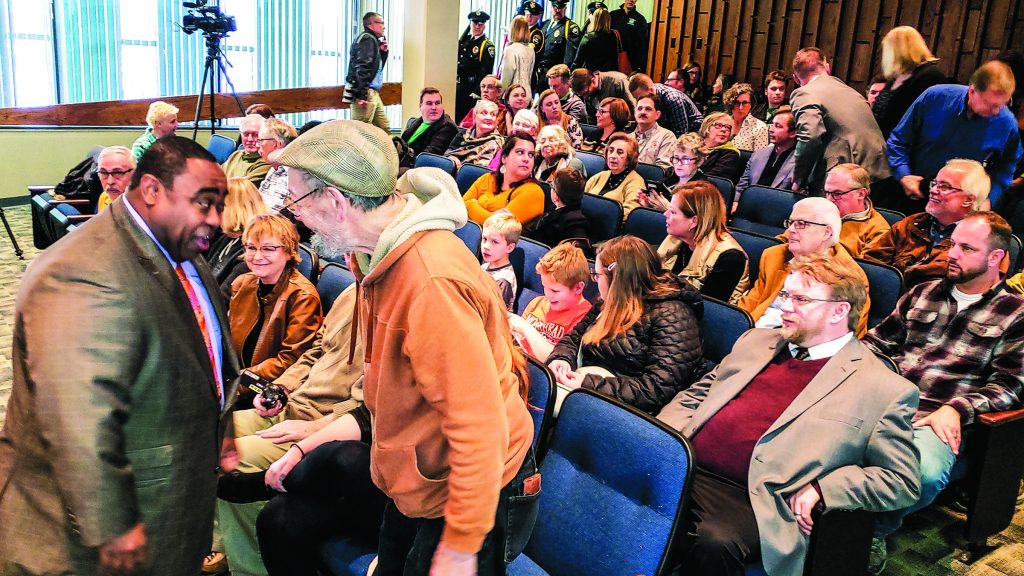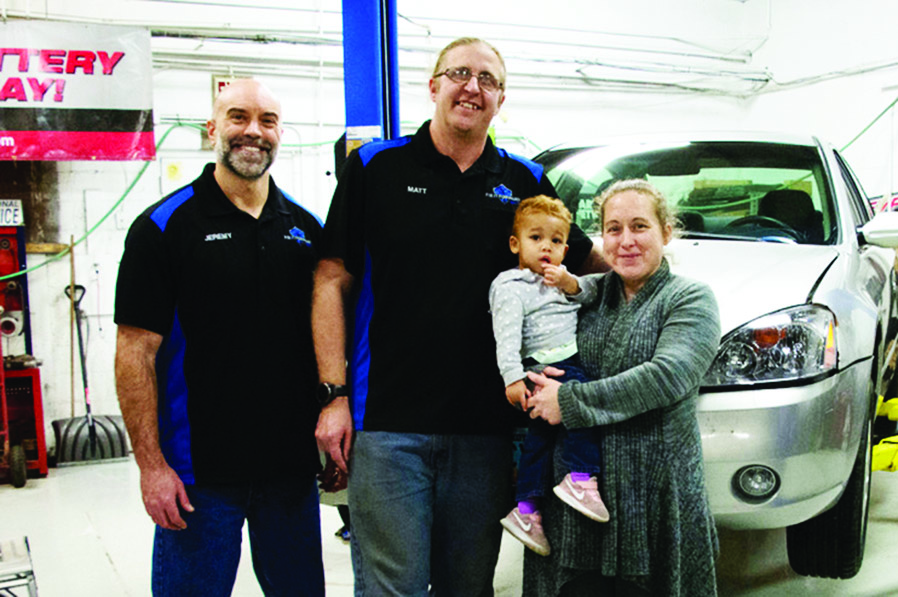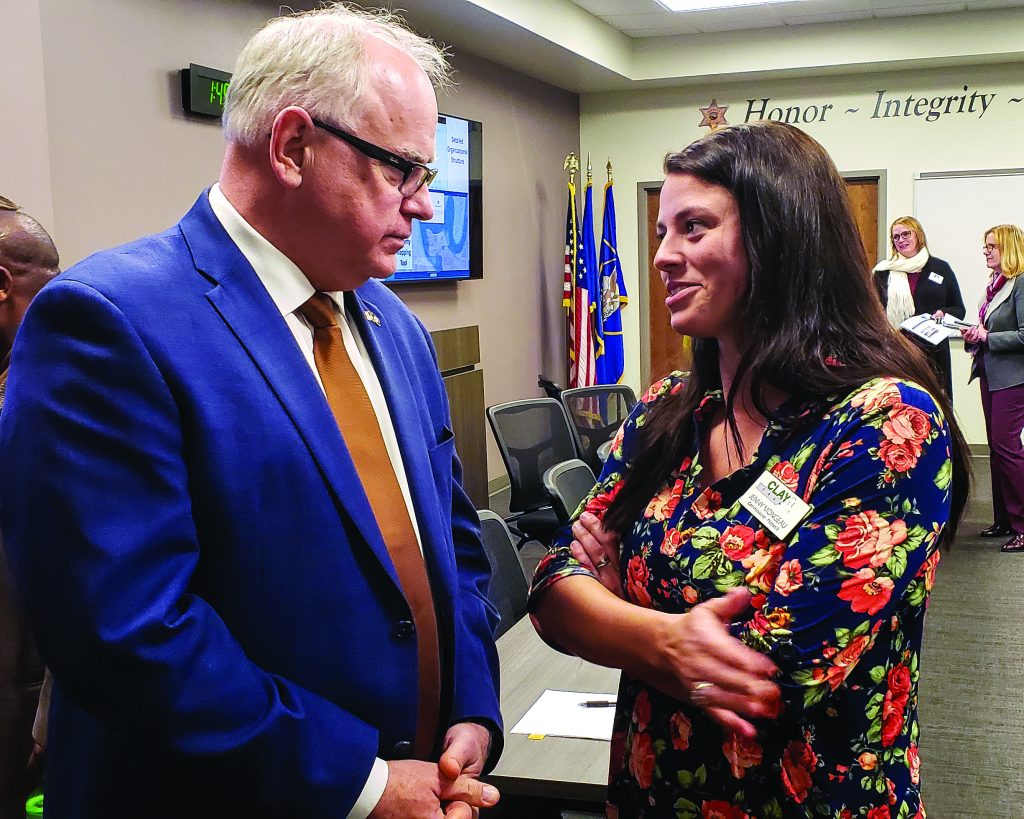 Nancy Edmonds Hanson
hansonnanc@gmail.com

As Moorhead gets set to tackle 2020 – new opportunities, new challenges – let's take a moment to look at the 12 months receding in the rear-view mirror. It's been a pretty good year by any measure, studded with significant changes and decorated with some truly spectacular moments.
Work begins on new high school: An overwhelming majority of Moorhead voters – 76% – approved the school district's plan to build a new Moorhead High School on Nov. 5. The $110 million bond issue – largest in the city's history – will fund construction of a new high school sized to accommodate the almost 2,500 students estimated for grades 9 through 12 by 2023. After years of study, the school board elected to build the new all-city facility on the site of the present high school. With construction moving forward in 2020, the academic wings are expected to open in 2023; the entire building will be completed in 2024.
The bond issue also funds construction of an ambitious career academy on a second site near I-94. It will offer all MHS students a taste of career opportunities in seven professional and technical areas.
New faces join City Council: Mayor Johnathan Judd was sworn in as Moorhead's 35th mayor on Jan. 7. He succeeded Mayor Del Rae Williams, who did not to run for a second term, receiving more than 50% of the vote in a field of three candidates. The attorney, then in private practice and working for the state as a public defender, has since accepted a new position as director of equity and inclusion at M State. Two other newly elected officials joined the council as well – Shelly Aasen Carlson, who was sworn in early to replace Melissa Fabian, who moved out of the community, and Rochelle Dahlquist, elected to Ward 1.
By summer, more changes were guaranteed. Joel Paulsen, a first-time council member representing Ward 3, resigned to accept the top job with the F-M Diversion Authority. A month later, Steve Gehrtz also resigned, citing the demands of his construction business and family; he has since moved to Fargo. Voters went to the polls Nov. 5 to elect their replacements – retired educator Phil Seljevold in Ward 3 and MSUM professor Steve Lindaas in Ward 4.
Law enforcement leadership changes: Both the Clay County Sheriff's Department and Moorhead Police Department came under new leadership in 2019 with the retirement of Sheriff Bill Bergquist, who had served the county for 16 years, and 12-year veteran Police Chief David Ebinger. Deputy Mark Empting was elected to replace Bergquist over two fellow members of the department in 2018, while Assistant Chief Shannon Monroe was chosen to succeed Ebinger.
The Big Dig looks toward completion in 2020: The collapse of an excavated area in August pushed back completion of the biggest construction project in Moorhead's history, missing the "very optimistic" deadline of October for opening the reconstructed roadways of Southeast Main, 20th and 21st Streets South. Three railroad overpasses will carry trains of the BNSF and Otter Tail Valley Railroad over traffic on the busy streets when the $72.9 million project is completed in 2020. Meanwhile, the city and Minnesota Department of Transportation pressed forward on laying the groundwork for a similar underpass to someday carry vehicles beneath the railroad tracks at 11th Street.
Ideal snow-melting weather heads off spring flooding: Minnesota Gov. Walz visited Moorhead March 25 to discuss the county and city's preparations for the anticipated flooding on the Red River. Despite extensive flood-fighting preparations, including plans to fill 150,000 sandbags at the Moorhead School Operations Center. He told local officials that this year's flood fight stood out because, he said, "We are planning for catastrophic flooding in all parts of the state." But the catastrophe passed Moorhead and Fargo by. Along with the protection offered by Moorhead's 12 miles of river levees since the historic crest of 41 feet in 2009, a near-perfect snow melt eased worries and allowed emergency leaders to scale back preparations. The first crest of 35 feet April 9 was followed by a second of just 31 feet April 22 after a snowstorm reversed its slow decline.
Goodbye, Columbus Day: Moorhead celebrated its inaugural Indigenous People's Day Oct. 14 after the City Council approved the Human Rights Commission's request to honor America's first people on the day formerly honoring Christopher Columbus. Beginning with a smudging and ceremony at City Hall, the day's events included educational instruction at all levels in local schools (where 7% of students are of Native American backgrounds) and wound up with a free meal and pow wow at Moorhead High School.
In another endorsement of the city's growing diversity, the Clay County Commission voted unanimously to allow refugee resettlement to continue, saying that refugees are welcome in the city of Moorhead and throughout the county.
Hockey arena expansion opens doors: The Moorhead Youth Hockey Association cut the ribbon Nov. 8 to officially open its remodeled and expanded facility. The $9 million two-phase project includes three sheets of ice, remodeled public areas and locker rooms, streamlined parking and drop-off areas and features that will allow hosting other events during the off season. The ceremony drew three men whose names are on the building: donor and Moorhead hockey great Matt Cullen, donor Steve Scheel, and Dennis Bushy, who has managed the local organization for more than 40 years.
Legion celebrates 100th birthday: Moorhead American Legion Post 21 observed the centennial of its founding June 21-23 with a weekend of family activities. The event included activities for young and old – inflatable games for the kids, a dunk tank, an all-day Legion Baseball reunion and alumni game, music by the Ulen Centennial Band and other groups, and a pancake breakfast staffed by the Honor Flight of North Dakota and Minnesota.
Downtown revival gathers steam: Downtown Moorhead Inc. and the Moorhead Economic Development Authority took another step forward in June, when they contracted with a major national urban planning powerhouse to put together a concrete plan for the future. The planning unit is a division of Stantec, Inc., one of the largest consultants in the country. Its projects in engineering, transportation, water and urban planning and development span 44 of the 50 states, including a North Dakota office in Fargo. The Kilbourne Group and Folkways are included as sub-consultants. A final report and plan are expected in mid-2020. Meanwhile, the City Council entered into a "predevelopment agreement" with Roers Development of Fargo to explore future directions for City Hall and surrounding city-owned property.
Car ministry reaches two milestones: Fix It Forward, a nonprofit organization founded just four years ago, passed several milestones in 2019. The nondenominational ministry has repaired 450 cars for victims of domestic abuse and other people in need since its founding in 2015. Leaders presented the keys to its 200th road-worthy vehicle to a young single mother on Dec. 5. The organization's mission is to provide mobility, a key element that's vital for those rebuilding their lives, with the help of supporters who donate vehicles and money that's used to buy auto parts. Volunteers inspect and repair clients' vehicles, as well as cars donated by supporters of their mission.