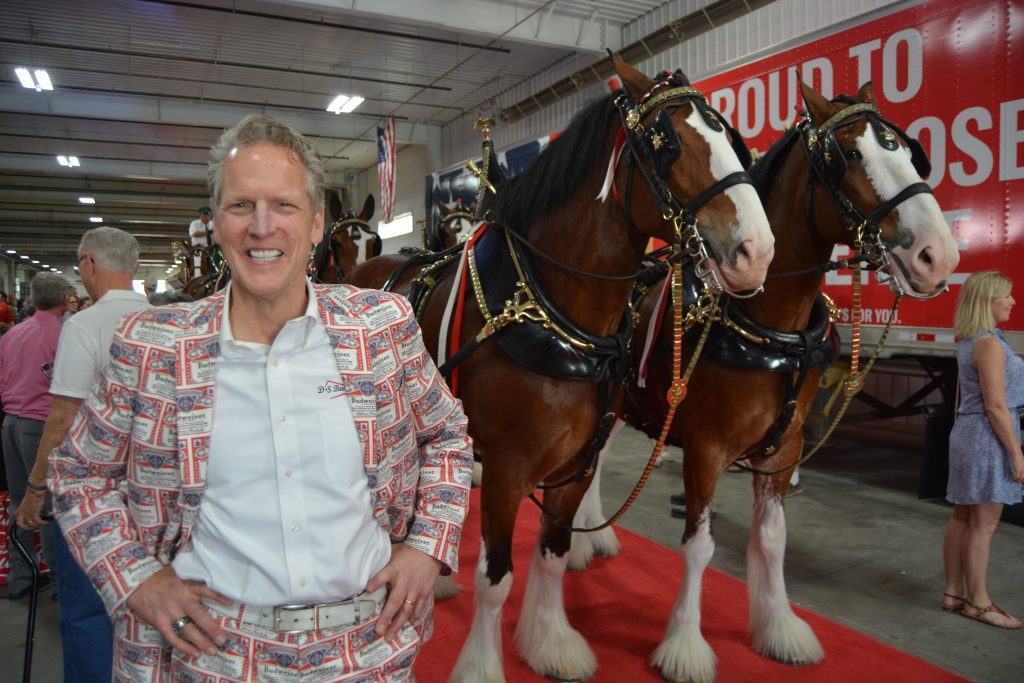 Bryce Haugen
brycevincenthaugen@gmail.com

D-S Beverages, Inc. of Moorhead is one of the top Budweiser distributors in the county.
Out of 430 wholesalers nationwide, only 10 have earned the Ambassadors of Excellence Award from the Anheuser-Busch corporation.
The iconic Budweiser Clydesdales were on hand last Thursday, May 30, when the company, before a crowd of 300 invitees, presented the award to D-S Beverages.
"It's a big deal for my team for sure," D-S Beverages President Doug Restemayer said. "It's exciting. It's special. It's kind of a pinnacle achievement in the Anheuser-Busch network."
The team of Clydesdale horses is a symbolic representation of the excellence of D-S Beverages, said Bob Tallett, vice president of wholesale and business development for Anheuser-Busch.
"They symbolize quality, teamwork, heritage, strength – everything that defines our Ambassadors of Excellence program and the team at D-S."
With 78 employees, D-S Beverages distributes 2.2 million cases of Budweiser products each year.