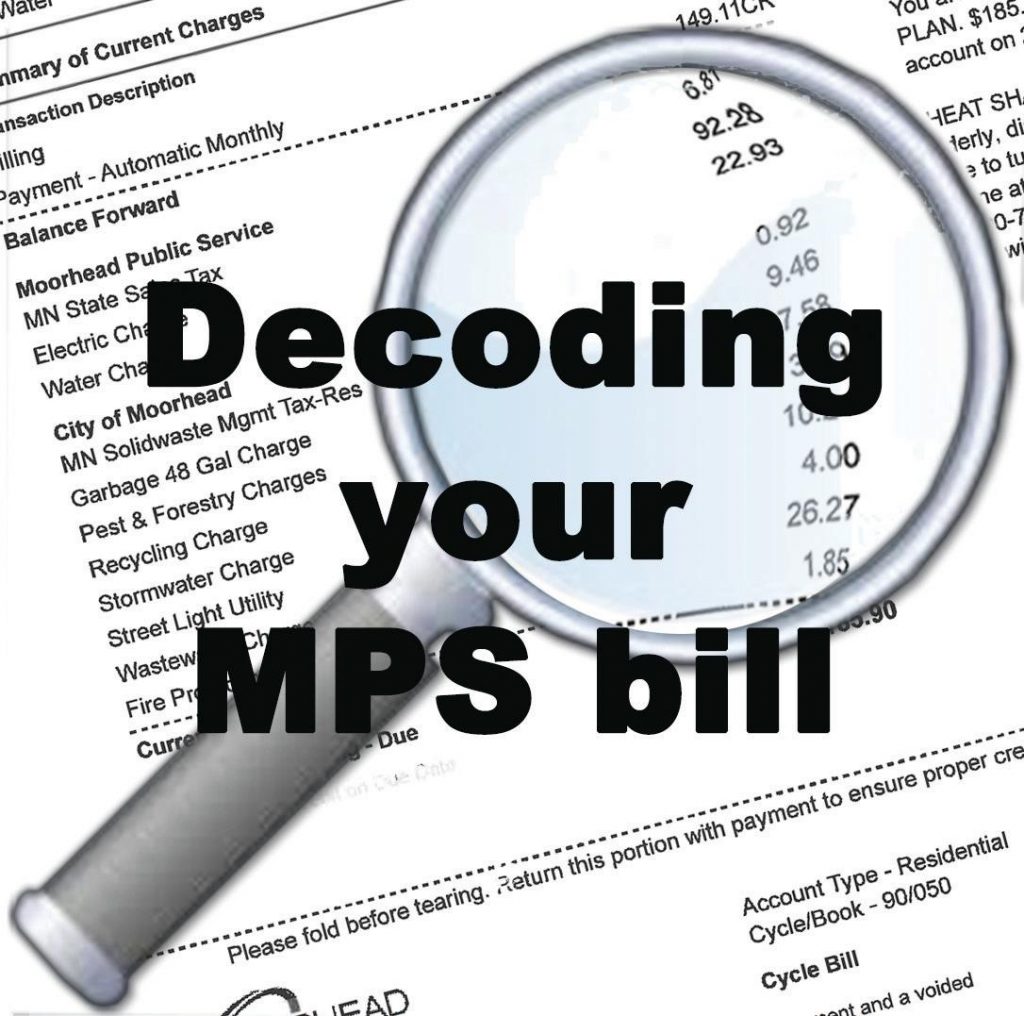 Nancy Edmonds Hanson
hansonnanc@gmail.com

Moorhead operates its own electrical utility service because that's what its citizens wanted. Almost 125 years ago, in the days when electric streetlights were a marvel, a group of 95 Moorheaders approached the city council with a petition, asking the city to build its own power plant. The leaders concurred, and on Nov. 1, 1895, the lights went on … and have stayed on ever since.
The city had freed itself from a decade of paying exorbitant prices to buy electricity from Edmund A. Hughes, a Bismarck entrepreneur who had built a small power plant in Fargo. When the night lit up, the local newspaper reported dancing in the streets as bands played and fireworks boomed overhead.
Residents of the city thought its rates were a bargain. They were billed $1.50 per month per light if it burned all night, or 75 cents if turned off at midnight.
What seemed a miracle and a bargain 124 years ago is commonplace today. But what the city-owned utility charges continues to occasionally perplex its residents.
"Why is my electrical bill so high? That's the number one question we get asked, especially by apartment renters," says Bill Schwandt, who's been Moorhead Public Service's general manager since 1993. "Well, it's not. An average apartment dweller in Moorhead pays $52.71 a month for electricity, compared to $53.62 in Fargo for a comparable space."
What makes bills seem so much higher east of the river, then, when the utility bill arrives each month? It's a fundamental difference between the two cities, Schwandt's staff explained in a presentation to the Public Service Commission Tuesday: While Fargo homeowners and renters receive separate bills from the privately owned Xcel Energy or Cass County Electric and the city of Fargo, Moorheaders get a single, combined bill that includes MPS costs and charges for services provided by the city. MPS has been billing and collecting fees on behalf of the city for more than 30 years.
According to the commission handout, Moorhead utility statements include six fees for city services plus a statewide tax on solid waste management. The city assesses residential customers monthly fees for garbage, recycling, pest and forestry services, storm water and wastewater fees and street lights. They total $69.36 for that hypothetical average house.
Meanwhile, its owner pays $118.84 per month for electrical power, $31.90 for water and $1.85 for fire protection, for a total due directly to MPS of $161.35. The city charges add $69.36, for a monthly total (on that average house) of $230.71.
MPS will hold a public hearing on changes in electric and water rates Tuesday, Oct. 15, at 5:30 p.m. In the council chambers at City Hall. MPS commission chair Dave Anderson told the city council last week that electrical rates are expected to remain level, pending 2020 rate information from its main power sources, the Western Area Power Administration and Missouri River Energy Services.