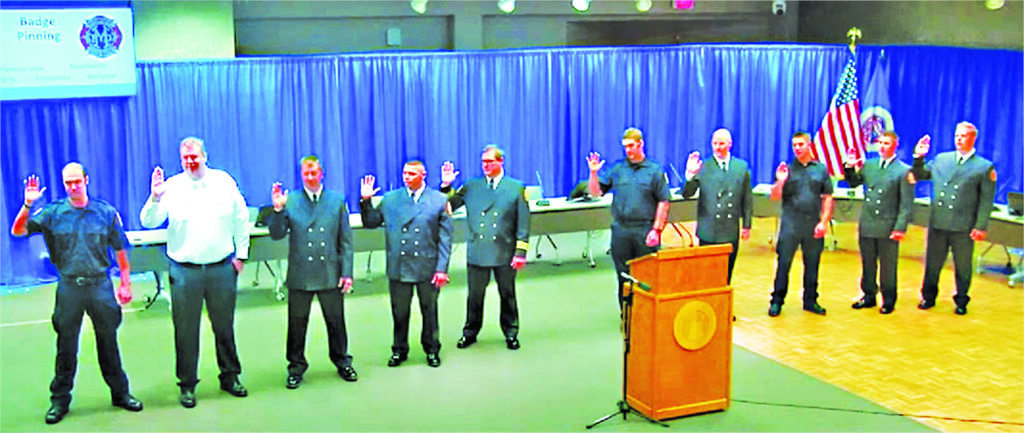 Ten recently hired firefighters took the oath of office last month in a ceremony presided over by Mayor Shelly Carlson.
According to Moorhead Fire Chief Jeff Wallin, the force includes a high proportion of individuals new to the local fire and rescue service. Twenty-five percent have been with the department for less than two years, and fully one-third have served for under five years.
The staffing ceremony Aug. 22 included 10 members: Firefighter Istref Bahtijar, Captain Joe Benesh, Battalion Chief Matt Brand, Firefighter Andrew Browne, Deputy Chief David Conrad, Firefighter Ryan Letness. Firefighter Gerald Loher III, Firefighter Lucas Sabol, Firefighter Nate Smith, and Firefighter David Snyder.
The ceremony also included badge pinning for 11 men: Bahtijar, Benesh, Captain Derek Berg, Brand, Browne, Letness, Loher, Battalion Chief Justin Rosenfeldt, Sabol, Smith and Snyder. 
Senior staff were also installed by Mayor Carlson – Deputy Chiefs David Conrad and Chad Stangeland, as well as Chief Wallin.