MOORHEAD LITTER PICKUP EVENT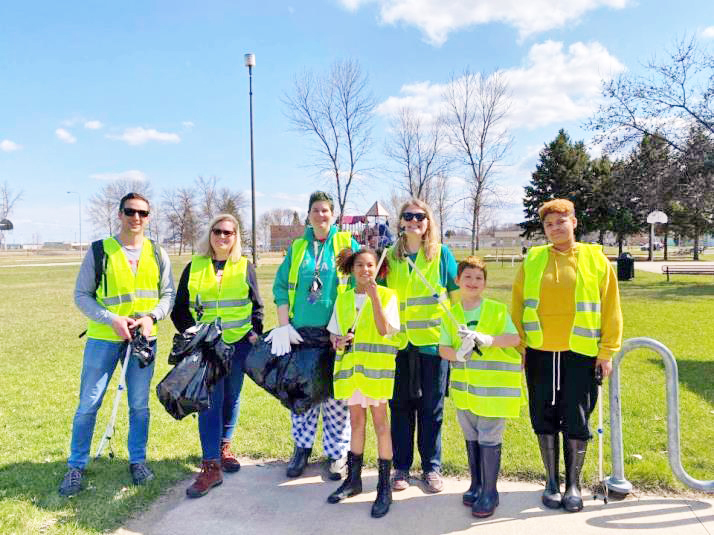 MOORHEAD – The City of Moorhead and Conservation Minnesota are partnering to host a litter pickup event. Litter accumulates throughout the winter and is an eyesore after snowmelt. Cleaning up this litter offers a fresh start for the season. Organizers will have picks, garbage bags, and ties.
Meet at Romkey Park (900 19 St S), where organizers will distribute maps to volunteers to pick up litter in trouble spots in the community. Granola bars and water will be provided. Please bring gloves if you have them; organizers will have a limited supply of gloves.
Email crystal.rayamajhi@moorheadmn.gov if you plan to attend to help us gauge supply needs, although volunteers do not need to register in advance.
CITY OF FARGO CELEBRATES ARBOR DAY ON FRIDAY, MAY 19
FARGO – The City of Fargo Forestry Department, Fargo Park District and River Keepers will celebrate Arbor Day on Friday, May 19, beginning at 9:30 a.m. at Stonebridge 2 Park (3520 32nd St. S.). After a speaking presentation, students from Carl Ben Eielson Middle School will plant approximately 2,000 new tree seedlings in the park. 
The National Arbor Day Foundation has named The City of Fargo a 2023 Tree City USA, making this the 46th year The City has earned this honor. The Tree City USA program was founded in 1976 in an effort to encourage cities to establish and maintain urban forests. Tree City USA recognition is reached by meeting four overarching standards:
Maintaining a tree board or department
Having a community tree ordinance
Spending at least $2 per capita on urban forestry
Celebrating Arbor Day
More information about the Tree City USA program is available at arborday.org.
MNDOT – OVERNIGHT LANE CLOSURES WEEKS OF MAY 14 AND 21
8 pm – 6:30 am Sunday through Thursday
Minnesota Department of Transportation announced that starting Sunday, May 14, for two weeks, motorists traveling in the Moorhead area will encounter overnight lane closures on several Minnesota highways.
Crews will be completing maintenance work each night, Sunday through Thursday, between 8 pm and 6:30 am, weather permitting, during the weeks of May 14 and May 21. The work is occurring during overnight hours to minimize traffic impacts in the Fargo-Moorhead area. Work locations may vary each evening, and motorists can expect to encounter mobile maintenance operations with alternating lane closures in the areas where crews are working.
The majority of the work during the first week will focus on patching, crack sealing and striping on Highway 75/Eighth Street, and in various areas on Interstate 94. During the second week, crews will also perform bridge flushing, which removes sand and other particles that collect on the bridge joints and abutments. During bridge flushing, crews will look for deterioration that may have occurred during the winter and make repairs to the road surface.
MnDOT urges motorists to always be attentive, drive with caution and slow down in work zones where workers are present. All maintenance activities and traffic impacts are weather dependent and subject to change.
Be patient; expect delays, especially during peak travel times.
For real-time traffic and travel information in Minnesota, visit www.511mn.org or get the free smartphone app at Google Play or the App Store www.mndot.gov.