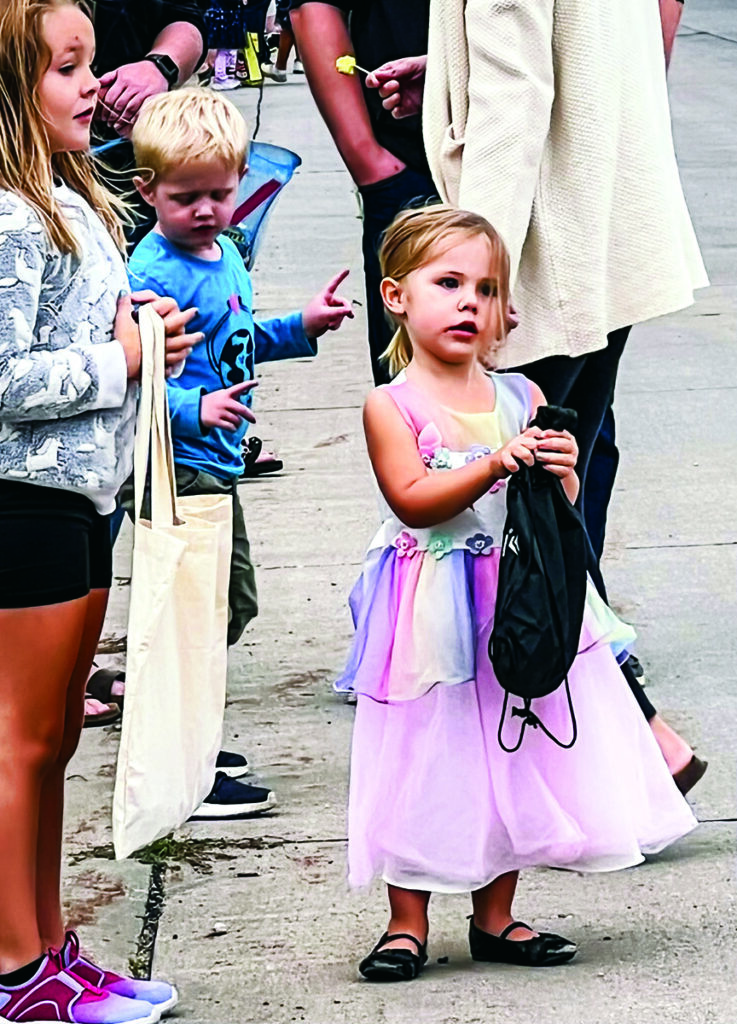 It was a perfect night Friday for a near-record crowd of Moorhead families and boosters to line 20th Street South for the annual Greater Moorhead Days parade. Dozens of floats promenaded from M State to 14th Avenue — relocated from last year's path through downtown Moorhead by construction along Center Avenue.
Led by an honor guard and a banner carried by Mayor Shelly Carlson and Vice Mayor Chuck Hendrickson, the procession stepped out in the spirit of the parade's theme, "Rock 'n' Roll Through Moorhead." Youngsters scrambled at the edge of the pavement to collect copious amounts of candy tossed from floats and by marchers.
Top prizes went to River Pointe Senior Living, first place; Moorhead Youth Hockey Association, second; and Lutheran Church of the Good Shepherd, third.
Greater Moorhead Days concludes this weekend. Tonight, Trails at Stone Mill Park sponsors a carnival with games, balloon twisting and magic by Jeffrey Salveson from 5 to 7 p.m. The concluding events Saturday include the 48th Red River Run sponsored by the Lake Agassiz Pacers and Bridge Bash from 1 to 4 at Viking Ship Park, a welcome event for returning collegians sonsored by the Moorhead Business Association.