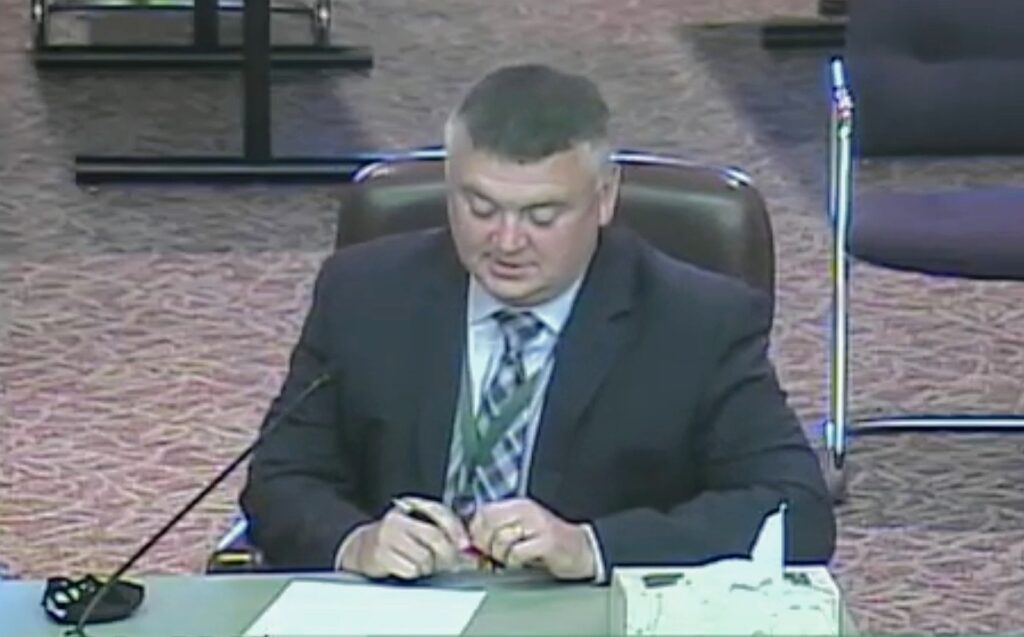 Karen Newman
Clay County Nursing Director Jamie Hennen, presented new information and reinforced guidelines from the Minnesota Depart of Health (MDH), to the Clay County Commissioners at their October 13 meeting. Addressing concerns about visitation limitations for county assisted living and long-term care facilities, Hennin said, "Our goal is to continue to work on community spread because community spread is what is challenging our long-term care facilities and our assisted living. They are dependent on community spread which means the positivity rate in our communities remaining down for them to continue to have visitation for those individuals living in our facilities."
Commission Chair Frank Gross inquired, "Do we track at all where children in school are getting Covid-19? Don't we track anything like that? Where do the school children mostly get their contact from?"
Public Health Director Kathy McKay replied, "Our case investigators and contact tracers are finding that the majority of the cases are coming from their social gatherings. Few if any are getting it (Covid-19) from the schools; it's their social gatherings. Outside the schools is the majority of the spread. They are going out to eat. They are getting together."
Hennen added, "Schools are doing a great job in terms of social distancing. The community control is a challenge for them."
McKay's weekly Covid-19 information indicates Clay county has a total of 1756 confirmed positive cases and a total of 42 deaths. The 14-Day Case Rate/10,000 people (9/13-9/26) is 46.66.
MDH information may be found at https://www.health.state.mn.us/diseases/coronavirus/stats/covidweekly41.pdf
Clay County Administrator Stephen Larson began his weekly report of the CARES Act committee with happy news, "Yesterday, we sent 124 checks totaling $981,000 to our local businesses as part of the Phase 1 Small Business Relief Act. That was exciting!" He added that Phase 2 Small Business Relief Act applications for businesses employing 20-50 fulltime employees are due by 11:59 pm on October 15.
Letters containing information on CARES Act grant funds have been mailed to the to the 25 long-term care providers and corporate foster care facilities in Clay County. Qualified nursing homes are eligible for $25,000 in grant funds. Qualified corporate foster care facilities are eligible for $10,000 grants.
Clay County Recorder Kimberly Savageau received approval for $65,556.25 in CAREs Act funding to subscribe to an imaging/media conversion project from Fidlar Technologies that will make all the county's recorded property deeds and miscellaneous records accessible online. Currently online records are only available back to 1970. Upon completion, the recorded records will provide information on officially recorded documents from about 1872 to the present. Due to Covid-19 restrictions on distancing and limited access to public buildings, researchers may now gain access to about a century's worth of Clay County's recorded documents from home or office.
Administrator Larson received approval for a funding request that he presented on behalf of Lake Agassiz Regional Library. Larson boosted the library's Covid-19 efforts saying, "Lake Agassiz Regional Library has been pretty remarkable in how they have adjusted through the pandemic. They have had a number of additional expenses relating to it, most due to keep the facility clean." The library will receive $6046 from the Community Resiliency CARES Act allotment.