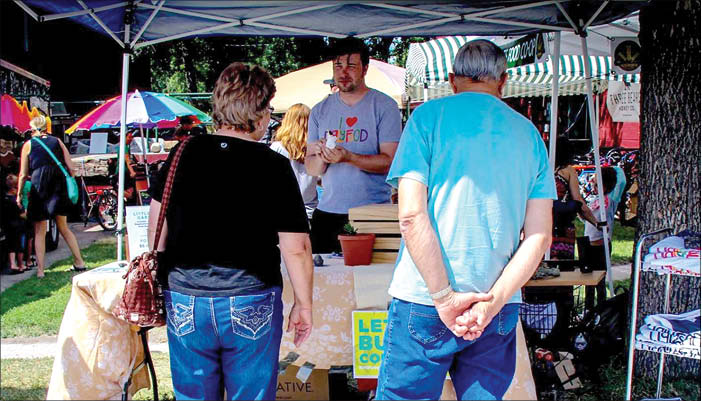 Over 800 customers visited Moorhead's first farmers market of the season on June 26. Fresh produce, street food and local gifts were for sale in front of Junkyard Brewing Company and First Ave. Promo on the 1400 block of 1st Avenue North in Moorhead. The businesses hosted the event in conjunction with Ugly Food of the North.
"We believe that events like the NoMo Pop-Up Farmers Market create community around food, which is one of the main goals for Ugly Food of the North," said Ugly Food of the North Co-Founder and Community Engagement Director Gia Rassier. "Not only do they give attendees an opportunity to support small business and get to know local farmers, but they also foster positive economic growth and give people an opportunity to connect with one another in a shared community space."
Event organizers estimate that market vendors took in over $5,000, not including Junkyard Brewing Company's beer sales. "You could feel the energy and excitement throughout the event, said Megan Myrdal, Ugly Food of the North co-founder and director. "People were so ready for the first taste of the season."
Plans for additional Moorhead Pop-Up Farmers Markets are pending. Information about future events is available at www.fmuglyfood.com.