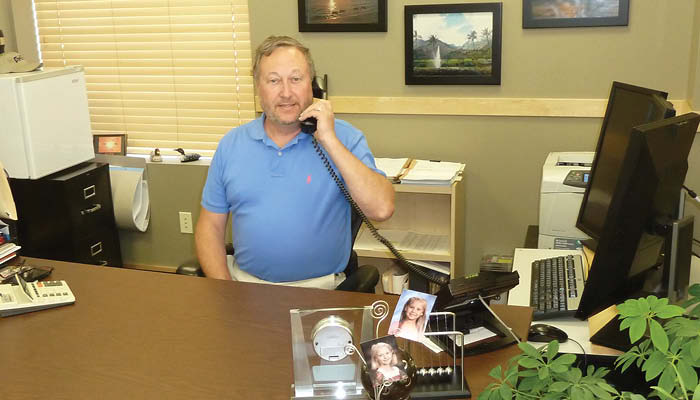 "We recognize that you want to understand your financial statements, your tax planning, and your business planning", explains Ralph Hansen. As the Managing Partner at Fiebiger, Swanson, West & Co, Hansen explains that not only business finances, regardless of the type of ownership, are getting more complex, but so are personal finances as well. "However, we do more than just prepare tax returns and debits and credits." He explains that the firm stands out because they listen to their clients' needs and then provide them with personalized service in every phase of accounting, taxes, financial services, and management advice. The focus on the client has been a driving force since the very beginning in 1972. "I really enjoy working with and advising clients on their complex financial and tax matters," adds Hansen. Whether you are looking for a CPA, bookkeeper, audit and accounting services, or personal or business tax preparation, the professional CPAs at Fiebiger, Swanson, West & Co. can help.
Hansen has always been business driven beginning in high school when he worked in a local burger and pizza shop. He credits this early exposure to the business world to his dedication and curiosity on how a business operates from the front counter to the backroom of accounting and finances. Hansen's first major purchase from the fruits of his labor was an Olds Cutlass, which served him well and riding in style.
He credits his Williston, ND high school bookkeeping teacher with developing his love and understanding of the power of numbers, which led him to UND and eventually to pass the CPA exams in the mid-1970s. From college, Hansen entered the accounting world at what is now KPMG, where he honed his skills for close to three years. Hansen joined the Fiebiger firm and has spent the last 37 years doing what he loves to do – helping people with their finances. When your finances are in order and your money is working for you, you have more time and ability to focus on your personal priorities: family, community, and life experiences. Hansen has been happily married to his wife DeeAnne for 40 years. They have raised three children and they are blessed with four grandchildren with the fifth on the way.
Those personal priorities led Hansen to become involved with the National Multiple Sclerosis Society. When DeeAnne was diagnosed with MS, it became a family mission to help those afflicted with the often-disabling disease of the central nervous system. The Hansen family has participated in the local MS Society bike tour for 22 consecutive years. For this year's MS Ride, the "Wind Bike Ride," Hansen raised over $12,000, which added to the $160,000 that he has raised over the years. He emphasized that people with MS know there is no cure or known cause for MS, and that they don't know what their disease has in store for them tomorrow. Hansen expressed his gratitude for his many friends and business acquaintances who have helped him raise funds for the MS Society. He shared that these experiences have taught him the importance of giving and he is considering writing a book expressing the importance of financial giving.
Fiebiger, Swanson, West is an excellent example how businesses help our community and create a shared sense of achievement. Our local businesses are making a difference in our community by donating time, money, and expertise to many nonprofit organizations.
Ralph Hansen
Managing Partner
Fiebiger, Swanson, West & Co., PLLP
115 8th St S
Moorhead, MN
(218) 236-8100