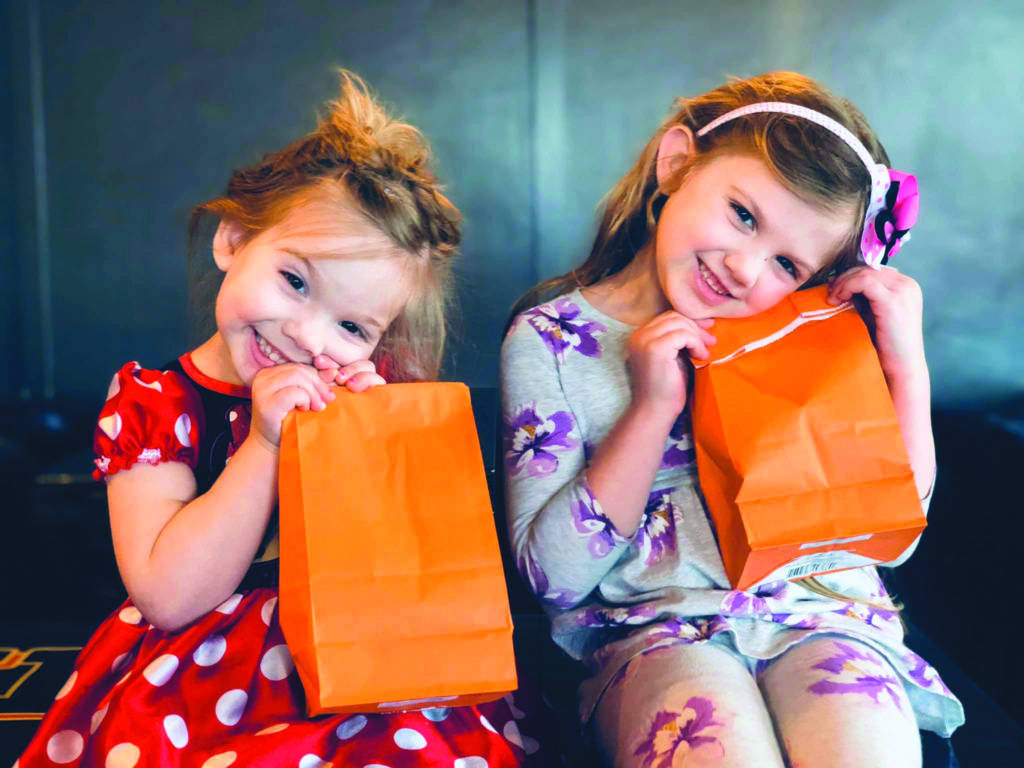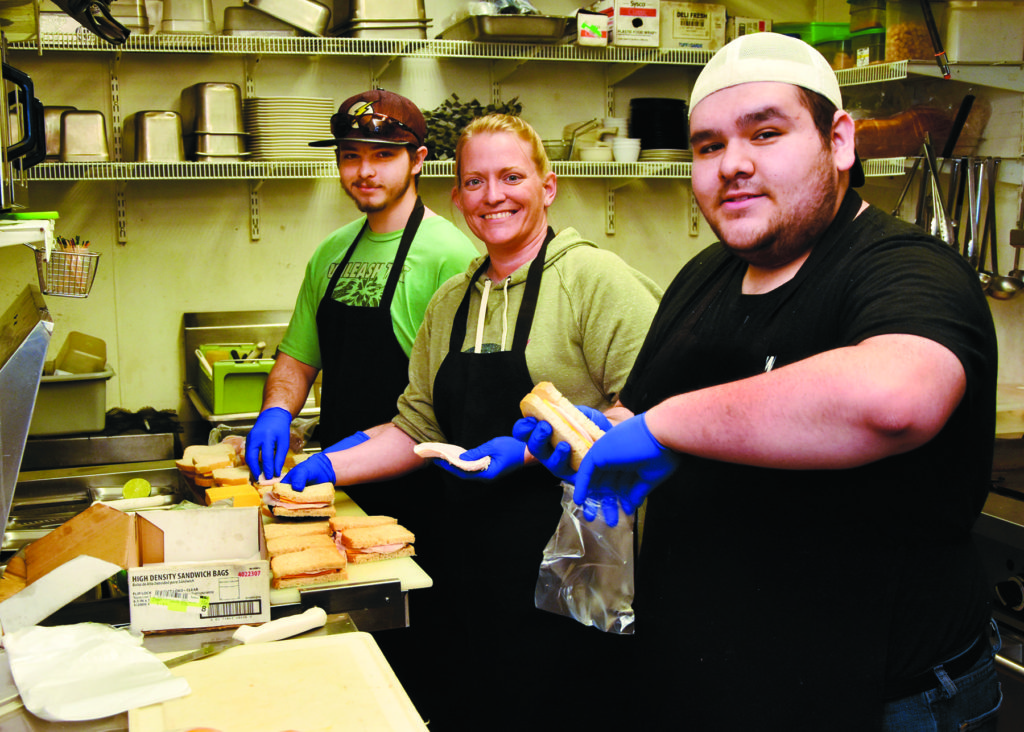 Nancy Edmonds Hanson
nancy.edmonds.hanson@gmail.com

The COVID-19 pandemic has brought out the best in some of the most dramatically affected Moorhead businesses.
When the coronavirus pandemic prompted Gov. Tim Walz asked Minnesota schools to call off classes for at least two weeks, teachers and parents worried that some children may go hungry. No school means no breakfast, no lunch and no snacks for youngsters whose families qualify for free or reduced-priced school-day meals.
And on Monday, when he ordered restaurants and lounges to cease sit-down service in their dining rooms and bars, another major group of the state's workers was thrown into limbo – the cooks, waitstaff and others who dish up dinner and drinks.
Two Moorhead businesses stepped up on the spot to fill that dual gap for students and their staffs … among them J.C. Chumley's and Mick's Office, which share an owner, and Legends Sports Bar and Grill.
J.C. Chumley's and Mick's Office
Staff of J.C. Chumley's and Mick's Office are busy in the Chumley's kitchen this week preparing and distributing free sack lunches for those who need them.
Starting Monday, employees of the two popular bars have been kept on the roster, rather than facing lay-offs, to put together meals of sandwiches, fruit and milk. They started with 50, manager Catherine Tefft says: "We didn't have any idea how many we'd need." As they gauge demand in coming days, she says, "We'll ramp up to 100 and see where it goes from there."
Tefft tossed out the idea to owners Gabriel Line and Brian Ravnaas when school closures were announced last week. "It's something positive we could do for our community, and they jumped right on board," she reports. "We've been part of Moorhead for 30 years. It's a hurting time for our staff, but also people in our community. This is something positive that we can do." The two men also own the Roadhouse in Lake Park, where staff is offering the same kind of support to kids in the lake country.
She asks those who want the lunches to call first so the staff can get an idea of how many to prepare. The tally is kept at Chumley's – (218) 236-7813. Staff will carry the sacks out to families' vehicles.
Meanwhile, she hopes that take-out orders will keep her employees on the job until the businesses can reopen. "Rather than just close, we want to make sure we can get some income into their pockets.
"No one has ever seen anything like this before in our lifetimes," she observes. "We'll all get through this together."
Legends Sports Bar & Grill
Legends Bar & Grill owners Marissa West and Cody Parr are using their own kids-oriented nonprofit, Minnesota Strong, to bridge the gap between keeping their staff working and feeding Moorhead's hungry children when they're not getting meals at school. The 18-month-old business is pitching in to help feed hungry children on Saturdays.
When school is in session, the Backpack program has been providing youngsters whose families qualify for free and reduced-priced meals with healthy take-home foods to last the weekend. "That's the part we're picking up," she says. "This is an absolute call for help. Without school, too many kids won't get to eat."
They're still working out the details of their program, designed to supplement weekday school district efforts. During the week, 18 buses will be delivering meals around town; on Saturdays, the Legends staff and volunteers plan to drop off at the same locations. "We'll pack sandwiches, milk, juice and cookies – in groups of 10 or less," West says. She estimates 500 children may be part of their campaign.
Minnesota Strong is a labor of love for the West and Carr families. They envisioned their organization as a force to fight depression, bullying and the growing tide of youthful suicides. Its first project was last October's Fall Fest at their Legends location. Hundreds of children had a rollicking time choosing and painting pumpkins, tie-dying t-shirts and making new friends across all demographic borders.
Like J.C. Chumleys and Mick's, the Legends crew hopes to keep its business going during the statewide restaurant and bar closures with take-out orders. When customers call in their requests, staff will prepare and deliver the to-go orders at curbside. "We'll also stay open for the staff to work on all kinds of projects around here – remodeling, cleaning, retraining. Maybe we'll even have the Christmas party we haven't had time to work in yet," West says. "We intend to make sure our staff can still make ends meet."
And help has come from some unexpected quarters. When they began discussing their temporary move to take-out, one regular even volunteered to do home deliveries. "Legends has the very best customers in the world," she says. Both take-out and deliveries are available from 11 a.m. to 10 p.m.