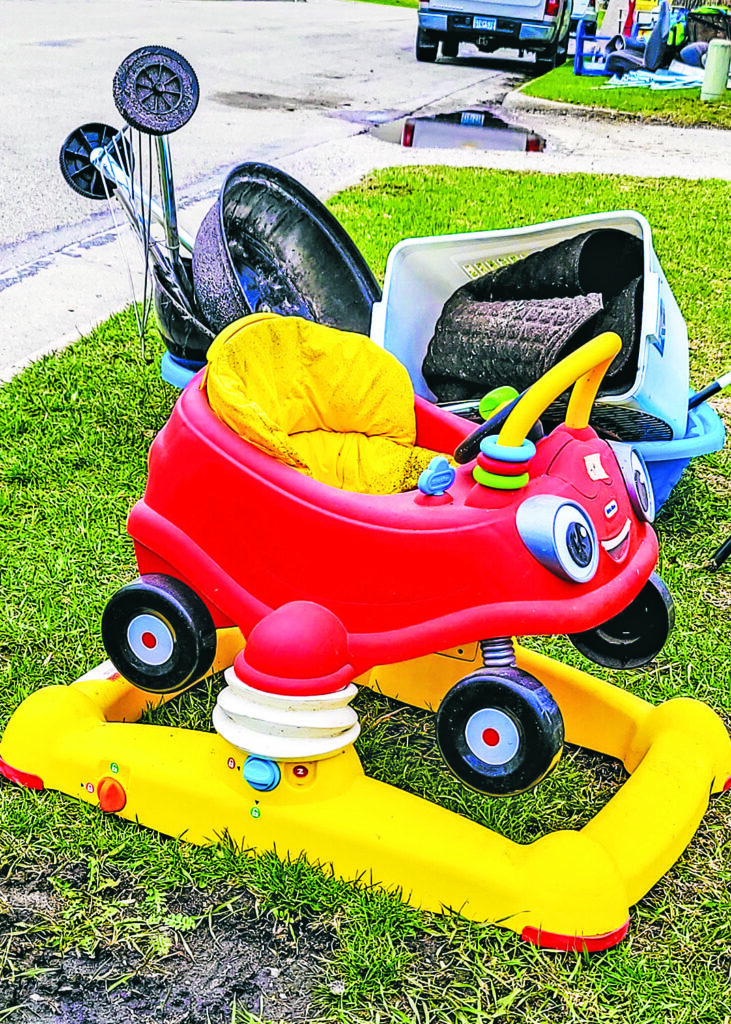 Cleanup Days is back! After a two-year hiatus, Moorhead is observing scrappers' and junkers' favorite "holiday" – like Christmas without ribbons. From last Monday through May 9, residents are welcome to put their household trash on the boulevards for pickup and disposal by city sanitation crews.
That is, if they get there first. Traffic has slowed considerably along streets where garbage bins are about to be set out, as amateur treasure hunters peruse the tattered furniture, sidelined appliances, and boxes and bags of miscellany awaiting the crews.
Residents are asked to not put out their trash until the day before their garbage is picked up during their non-recycling week. Finders are doubly requested not to leave behind a mess for the long-suffering homeowner to clean up; that means not slicing bags and scattering their contents on the berm. City crews will not pick up the mess they leave behind.
Moorhead residents can also drop off their discards at no charge through May 9 at the Transfer Station, 2727 Highway 10; the modest fees regularly charged are waived during Cleanup Days.
For information on disposing of household hazardous waste (paint and chemicals) and electronics (computers, monitors, fluorescent and LED bulbs and other gear), go to https://www.cityofmoorhead.com/departments/public-works/cleanup-week (Photos/Nancy Hanson)