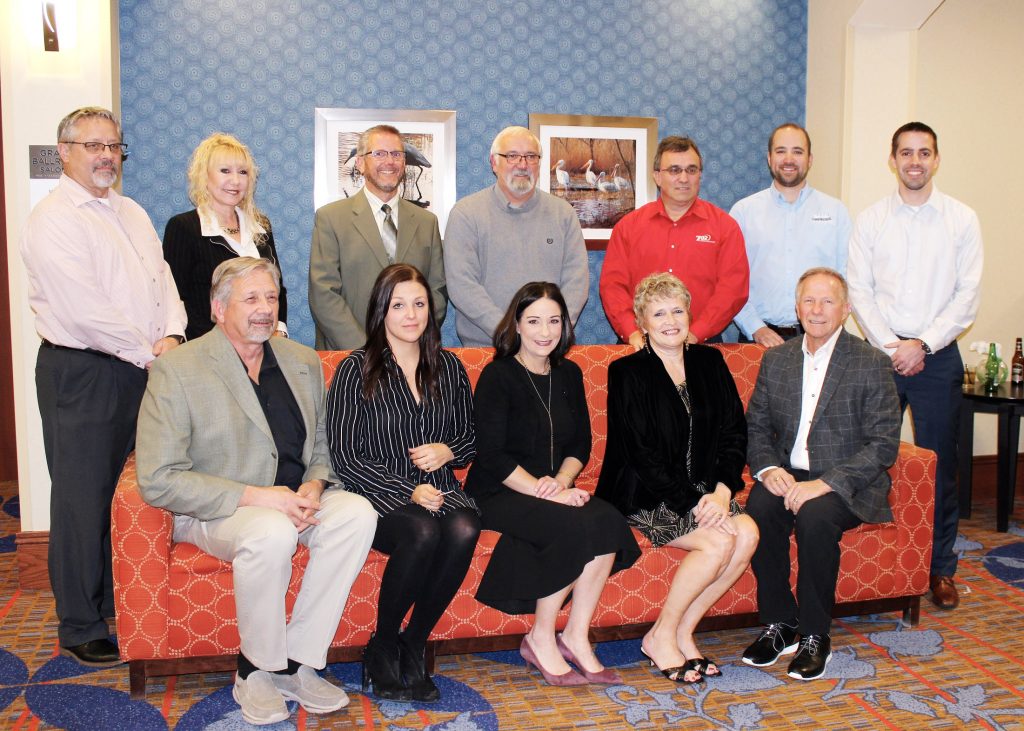 Nancy Edmonds Hanson
hansonnanc@gmail.com
Members of the Moorhead Business Association wrapped up their first decade as a voice for commerce in the city at its annual banquet Thursday, Nov. 14, at the Courtyard by Marriott.
Mayor Johnathan Judd greeted the crowd of 125 with words of appreciation: "Thank you for providing jobs and being the foundation of our community." Founded in 2010, the association of business advocates has grown to 204 members, ranging in size from the largest Moorhead organizations – RDO, American Crystal, Eventide, the colleges, major banks – to brand-new start-ups like Signature Home Technologies, Do Good Better Consulting and Upper Hand Signs.
Judd cited reasons for businesses to celebrate, from passage of the $110 million referendum for the new high school and career academy to business expansions "downtown and on our edges" and concerted efforts to get the 11th Street railroad underpass built. "We all seem to be on the same page," he said, "The city, business owners, education – we're all working toward a sustainable community where businesses can thrive.
"My vision for 2020 is to keep things moving along," he added. "If you hear something that needs to get done, let us know. Our job is to keep everybody moving in the right direction."
MBA President Randy Farwell predicted the excitement and tangible growth of the last several years will continue. "People are seeing what we're doing, and they like what they see," he said. "Advocacy, visibility, networking – that's what we're here for."
Sheri Larson, who became the MBA's executive director last spring, predicted the group is "poised to do even greater things in Moorhead." She said, "With our 10th anniversary coming up in 2020, we're stronger than ever with 204 member businesses and 281 active individuals." Membership has grown by more than 50 in 2019. Among events sponsored for the community are its participation in Frostival, the July 4th fireworks celebration and Bridge Bash.
At weekly 7 a.m. meetings every Wednesday, she said, "our members can interact and share their stories. But most of all, they work together so all of us can succeed."
– More photos on page 10.