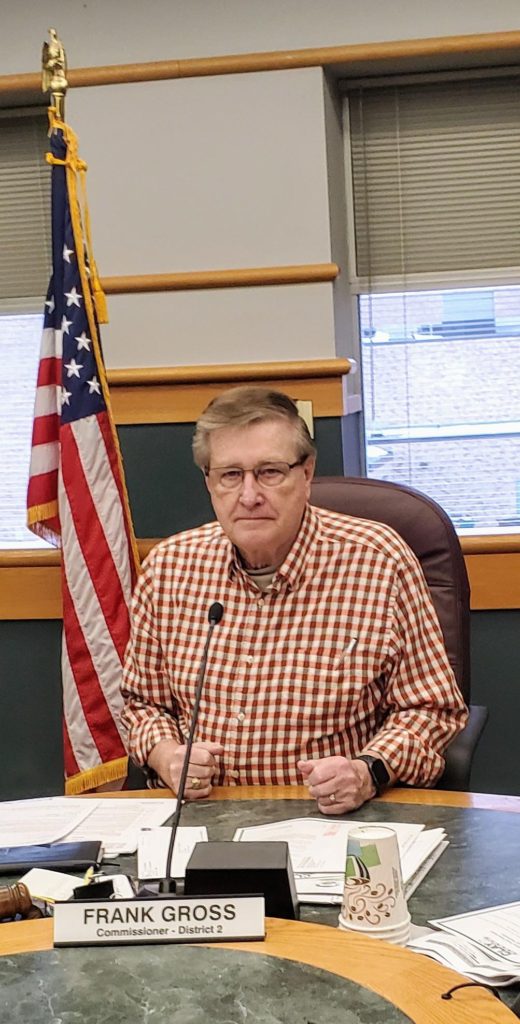 Karen Newman
"Our county employees do a great job for us; we want to do something for them," declared Clay County Commission Chair Frank Gross at the March 10 meeting of the county board. Commissioner Kevin Campbell cautioned those listening to the meeting via YouTube, "This presentation is for planning purposes only. No final decisions about county facilities have been made. We need to discuss this with neighbors and county departments first."
In July of 2019, the Clay County Commission approved entering into a Government Service Master Planning Contract with Klein McCarthy Architects of Lakeville, MN. Klein McCarthy's role was to consider current and future space needs for the Clay County Courthouse, Family Service Center and Motor Vehicle Department. Following more than six months of intensive building inspections, conducting interviews and surveys with staff, and many committee meetings to formulate a plan, Scott Fettig AIA, President of Klein McCarthy, presented options for meeting the brick and mortar needs of a rapidly growing county to the Clay County Commissioners.
Identifying a critical need for space that is designated for court-related functions, a planning priority is to house only Judicial Services in the existing courthouse. Adapting the building includes creating space for two courtrooms, conference rooms, security and offices, as well as examining the structure itself for needed upgrades. The building might be modified horizontally or vertically.
Additionally, Fettig pointed out, "The mechanical and electrical systems at the Family Service Center are close to the end of their expected life." The future of the existing Family Service Center building might include an option for a new structure with a separate 24-32 bed detox center which could be built near the existing building. In that case, the current Family Service Center structure would be adapted for other county departments. Purchasing neighborhood property is a possibility, depending on final construction plans and neighborhood meeting outcomes, though Fettig emphasized that utilizing the existing campus footprint is the first choice.
As engineers associated with the architectural firm revealed potential costs for a major county facilities upgrade, the commissioners experienced sticker shock. Looking at the $60-$70 million price tag for a building option which would require building in the present to accommodate future space needs, Commissioner Weyland declared, "I don't see this in the cards!" Commissioner Campbell emphasized that the March 10 meeting represents only an initial step in the planning process. All the commissioners recommended that providing sufficient parking places for existing and new buildings remain a priority.