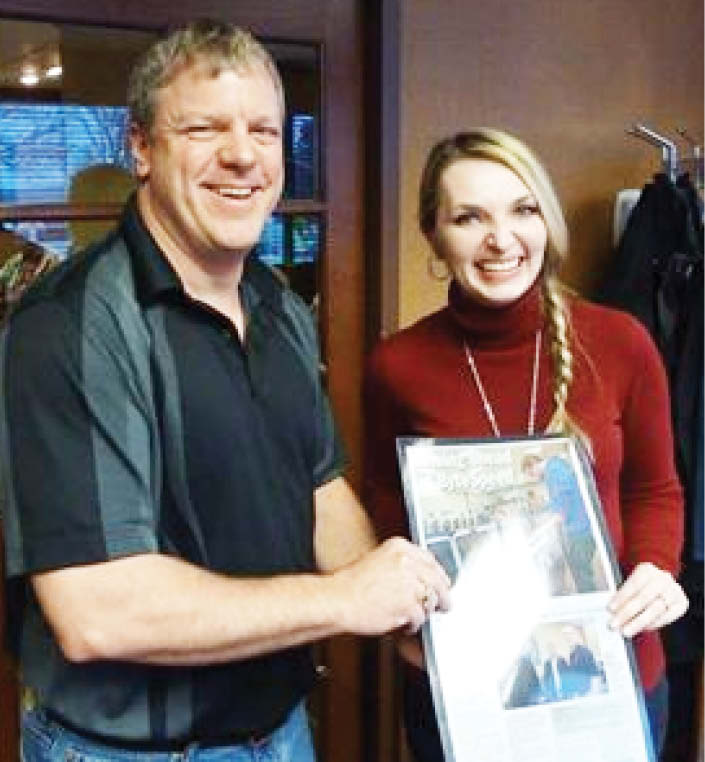 "It's a great day to do business in Moorhead and the Moorhead Business Association (MBA) has proven its value in improving the Moorhead business environment. The Association is creating an enhanced business focus in our community," said Les Stenerson, president of the Moorhead Business Association. Stenerson points out that Moorhead has had an exciting history and the future is even brighter and more dynamic. "The MBA is making a difference."
Stenerson is in a good position to share that perspective. As the President of the Stenerson's Lumber – Moorhead yard, his family roots dates back to 1885 when three young Norwegian brothers emigrated from Norway. The brothers purchased forty acres of wooded land near Pelican Rapids and they discovered that many of the trees were large enough for processing lumber. The three young Stenersons sawed those trees into lumber and sold them in the surrounding area. Over the last 125-plus years, the Stenerson family has operated yards in Minnesota.
The corporate headquarters of the Stenerson Bros. Lumber Company is located at 1702 1st Avenue North, Moorhead. The company offers three full-line lumberyards and contractor financing. Assisting both the professional contractor and the do-it-yourselfer, they have specialists that can design a home for the builder or help a novice with any small project.
Stenerson and his family have been active in developing and improving Moorhead ever since. He explained that in 1958, a group of businesspeople formed the nonprofit Greater Moorhead Development Corporation (GDMC) to attract business and industry to Moorhead and increase the number of available jobs. Receiving no federal, state, or city funding, the mission was moderately successful in the early phases. In the later years, they were primarily involved behind the scenes, providing financing and land acquisitions for start-ups.
The landscape looks quite different today than it did in 1958. Today's leaders recognize that a healthy and vibrant local economy depends upon the well-being of our community's existing firms. Thus, a renewed focus on business retention and expansion were deemed critical for successful economic development. This desire by the GMDC to help Moorhead's local businesses survive and grow resulted in approving a grant to establish the MBA with the passion and mission to promote and create a more business-friendly climate and to continue the economic development in our community.
The MBA's 120 plus members understand that a solution to our area's economic problems lies in a strong and vibrant local business sector. The Moorhead Business Association advocates that the main economic development strategy should focus on helping our existing businesses survive and prosper in the face of continued and increasing competition from east to west. The MBA also understands that in order to promote business retention, growth, and expansion, it requires a strong collaborative approach from all of our community sectors. A significant part of their strategy must continue to include diversifying the city's economy, spurring innovation, and creating jobs.
Stenerson emphasized that in order to fulfill the mission a strong network of businesses and organizations has been established. Strong and positive relationships with Matt Maslowski Moorhead's Economic Development Authority Director and Darren Dunlop, Business Development Manager, Chamber of Commerce have proven to be beneficial to all parties in fulfilling that mission.
The MBA meets weekly at the Moorhead Fryn' Pan on Wednesdays from 7am to 8am, providing area businesses with education and information on topics ranging from governmental agencies to community organizations. In addition, the opportunity to continue networking informally is provided each Thursday evening. 560 Connect is an informal gathering held from 5pm to 6pm at MBA member businesses. February 560 Connect is at Speak Easy, March will be held at Dave's Southside Tap. All interested business leaders, members or not, are invited to attend this event.
Stenerson said that Moorhead is moving forward by increasing its economic footprint in a very competitive environment. He noted that continued advice and expertise is needed to tap into the many resources that are home to Moorhead. He invited the community to celebrate Moorhead's successes and to work on the challenges. "Together we can continue developing strategies to advance our community today and for tomorrow."
Les Stenerson
MBA President
(218) 233-2754
Moorheadbusinessassociation.org
Contact the MBA board at board@moorheadbusinessassociation.org