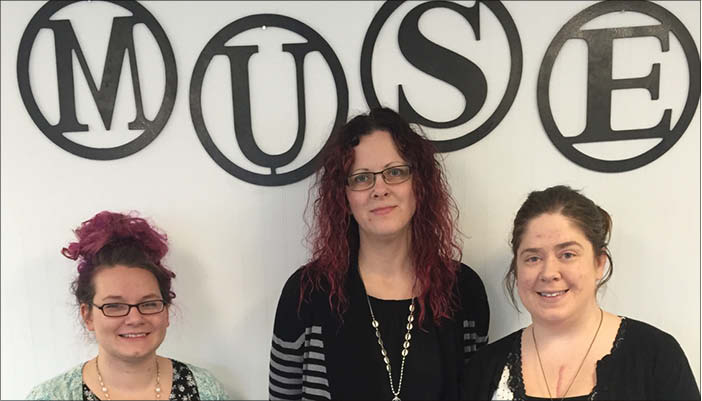 Fans of local art and handmade goods will have a new place to shop starting on March 15. Muse – FM Art, located at 1206 Center Ave. in Moorhead, will offer handmade jewelry, accessories, coasters, ceramics and home décor.
Muse is operated by artists Sarah Altmann of Salt by Sarah, Ashley Nordberg, who operates Ashley Beth Nordberg Pottery and Cari Oye of Frog Alley Studio. The are excited to interact with their customers in person and to connect with the Moorhead community.
"Moorhead needs a bigger presence in the art and small business scene," the trio said in a statement about Muse's mission. "For the community, it will be a space to learn about, purchase and support local art and artists."
Muse offers work spaces and retail opportunities for other artists as well. Interested parties can email musefmareaart@gmail.com or call (218) 227-3101.