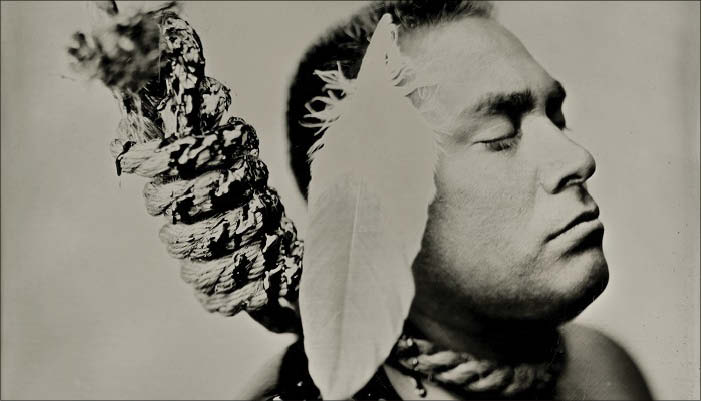 The Rourke Art Gallery and Museum opens its doors Sunday, June 18, for the preview of the 58th Midwestern Invitational Exhibition of Fine Art, 2-5 p.m. This year's theme is "Revolution."
Gallery manager Cady Mittlestadt, and Jonathan Rutter, curator, look forward to sharing the exhibition with the public. As submissions came in, they noted the wide swath of artistic practices. That is something for which this invitation only exhibition is well known.
Normally, Rutter said, a good showing from local college faculty and area artists gives a foundation to the work. They are also happy to bring in other artists with new or different mediums.
Mittlestadt makes sure the best light and correct arrangements of art strikes a balance.
This year a Bismarck, N.D., wet plate artist Shane Balkowitsch chose revolution to meld the 154th anniversary of the Dakota 38's mass execution by hanging and the Dakota Access Pipeline protests. In addition to his premiere at the Midwestern, he has pieces in the Library of Congress and the Smithsonian.
His work in wet plate collodion is one of the earliest forms of photography, dating to 1848. The process means the photographer makes a film base on glass or metal using collodion, and submerges it in a silver nitrate solution to make it light sensitive. Then the photograph is exposed in an old style wood bellows camera box and antique brass lens from the 1800s.
His image, with oil dripping from a hangman's noose, features Darren Thompson, a Native American flute player and journalist, from Wisconsin. Thompson is one of the Crazy Horse Memorial's main performers in the summer.
"June 18 is the anniversary of our founding," Rutter said, making the preview a special day. "The Art Box" is a neon work by Matthew Brasel that will be lit for the first time in 15-20 years. Chris Orth, a local neon artist, recently restored it. A neon piece by William Landwehr that also had been at the old Rourke will be lit, too.
The preview includes a reception with champagne and music, the Milk Made cheese monger, Nichole's Fine Pastry and Diane Miller providing music in the courtyard. Tickets for the preview are available by calling 218.236.8861.
The exhibition is open until Sept. 3. Rourke hours are Friday through Sunday from 1-5 p.m. through Labor Day.